Mordschlag Training Dagger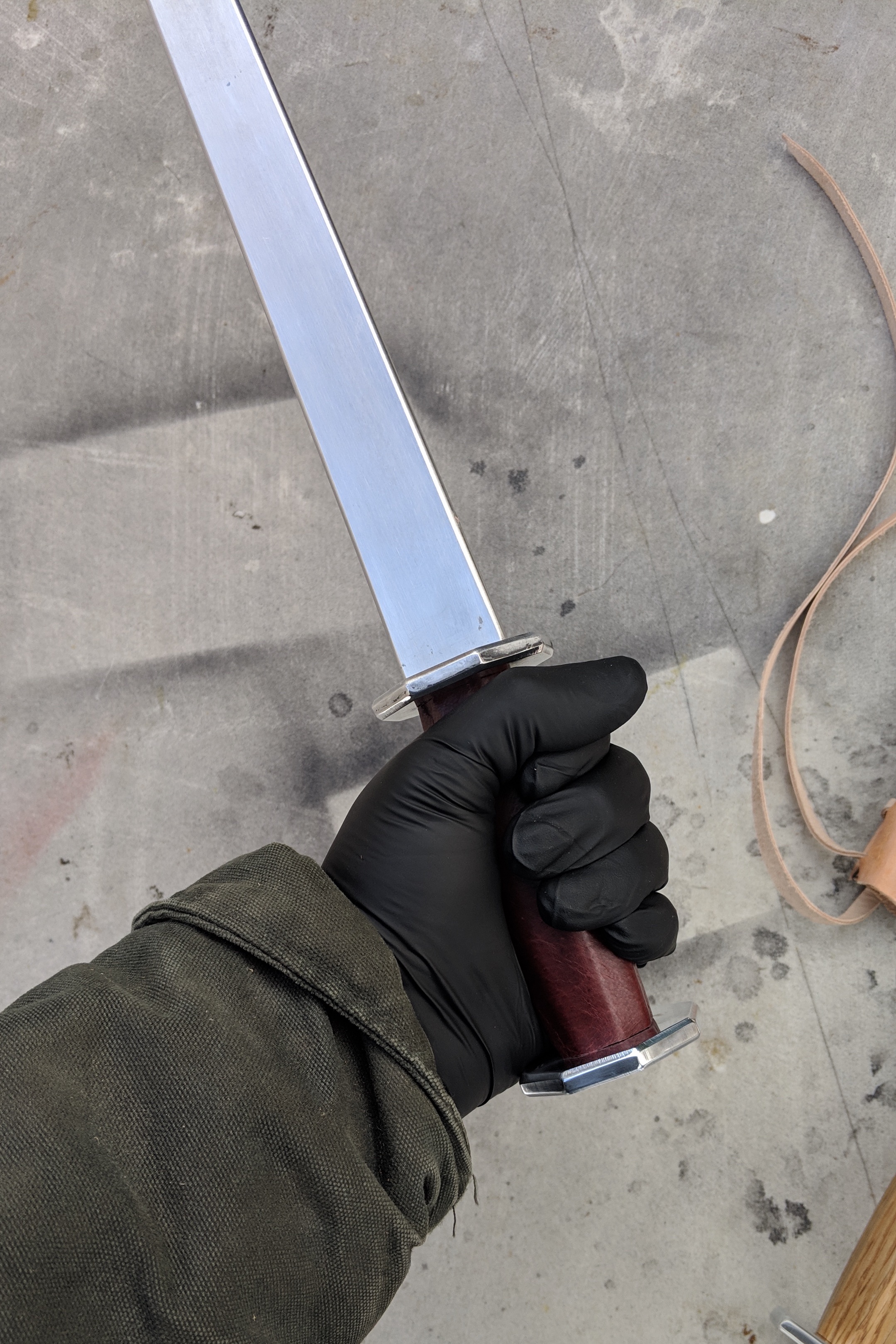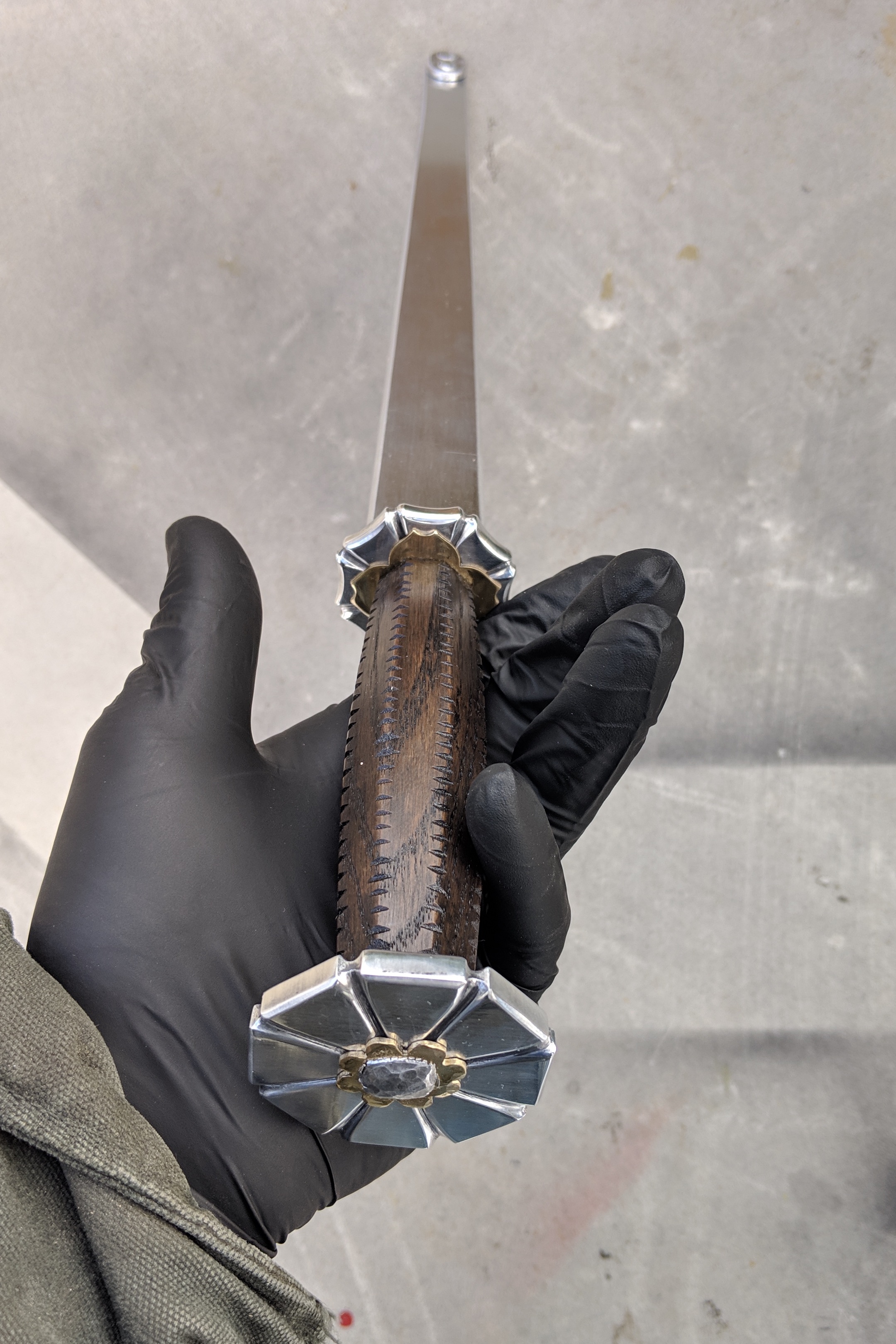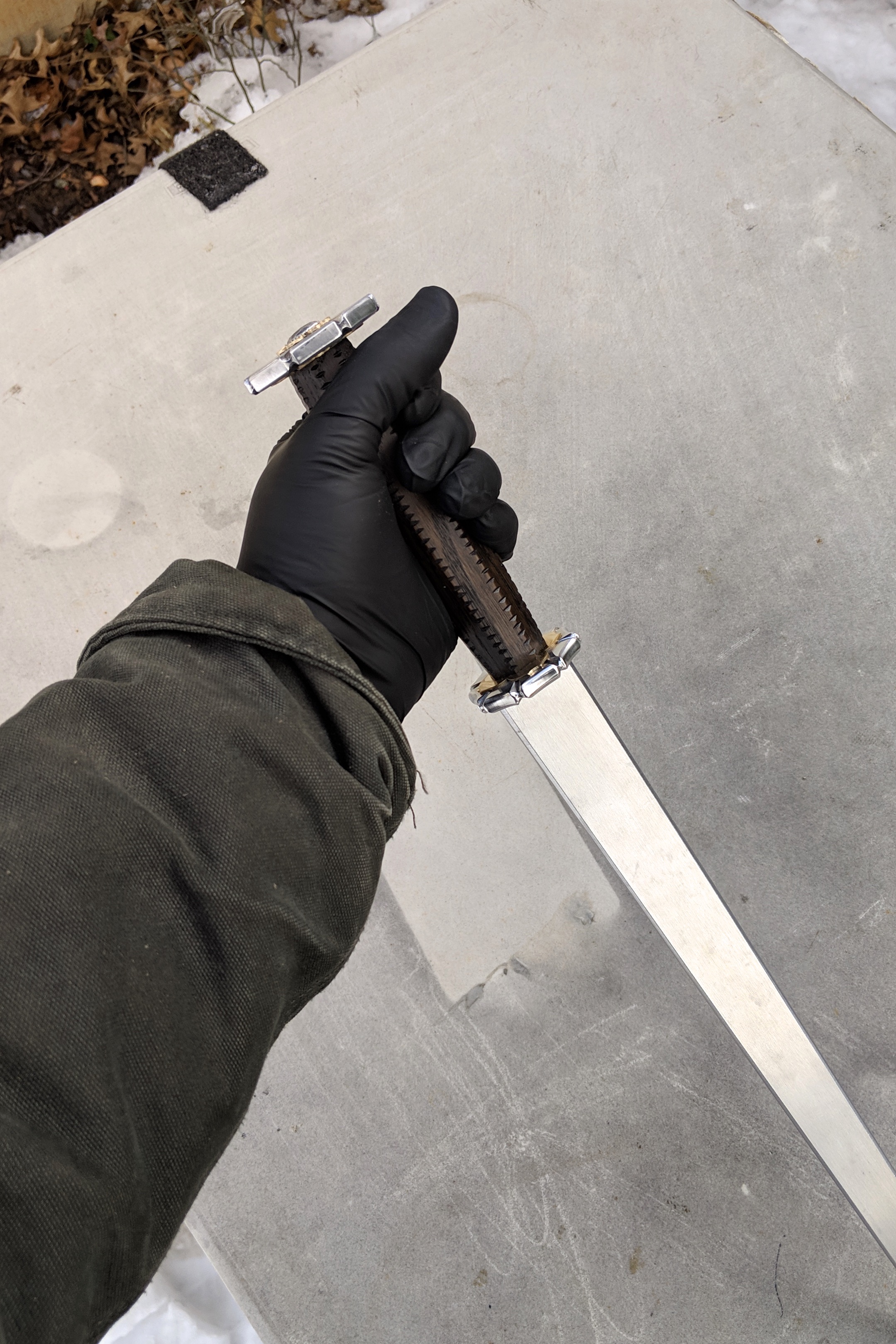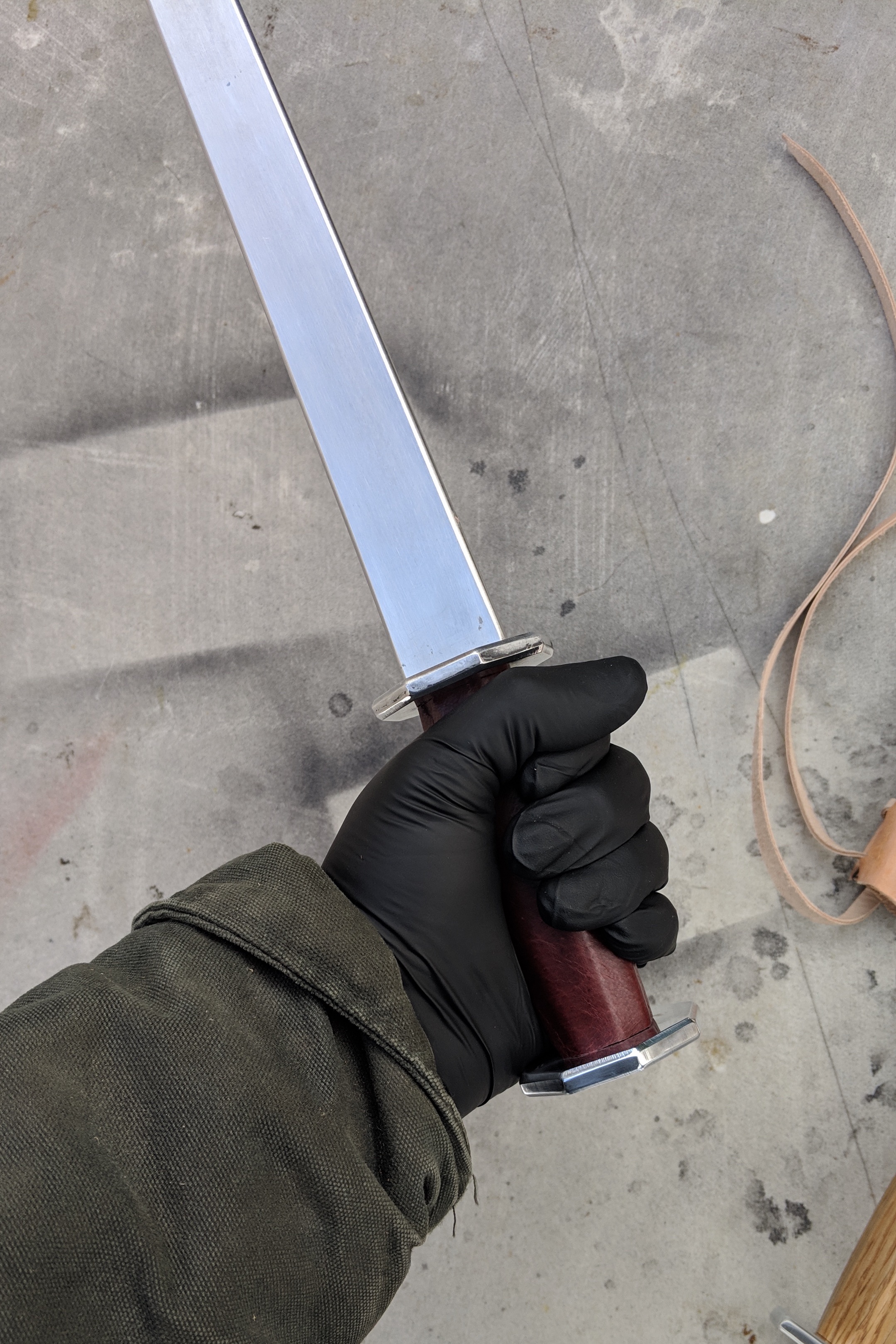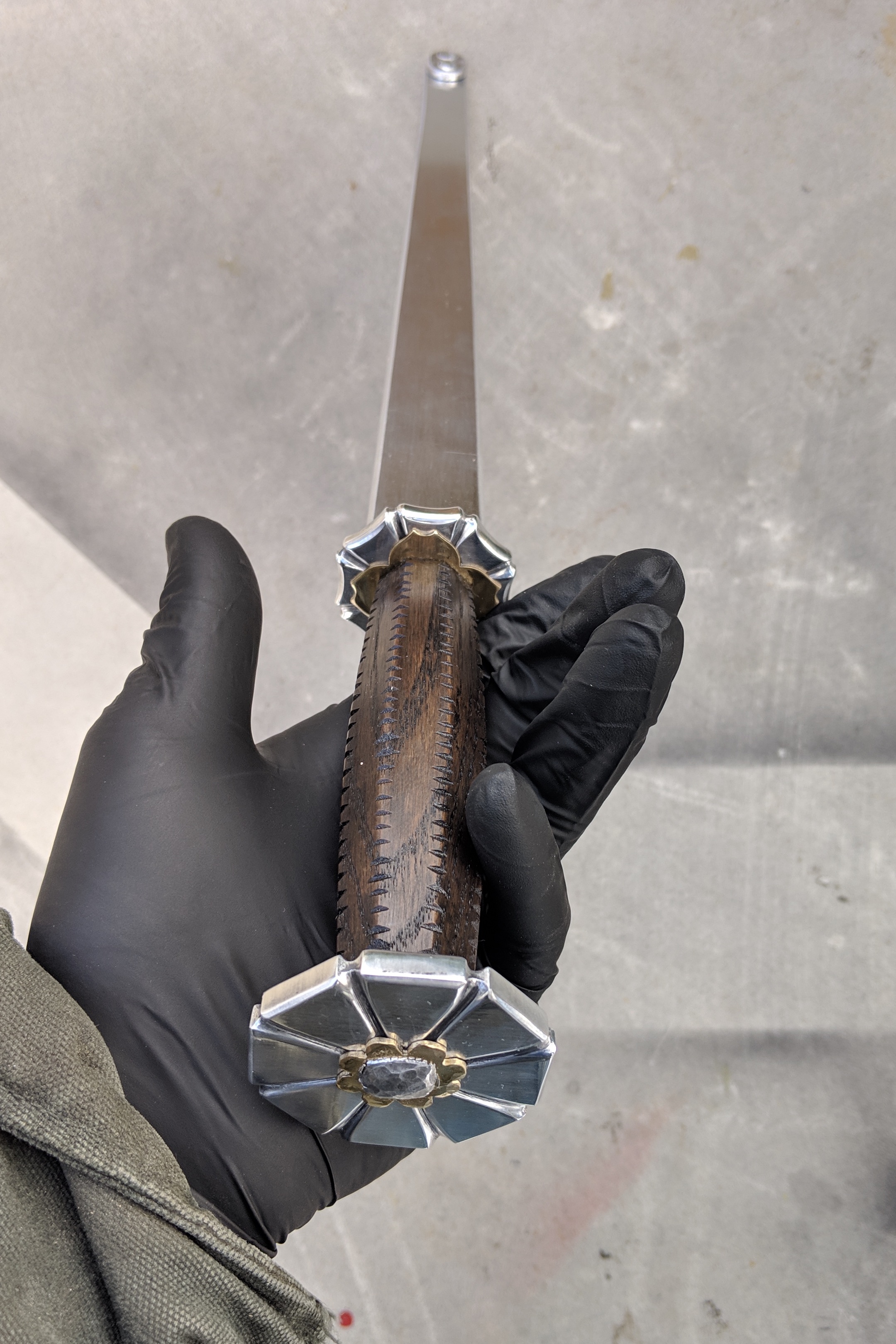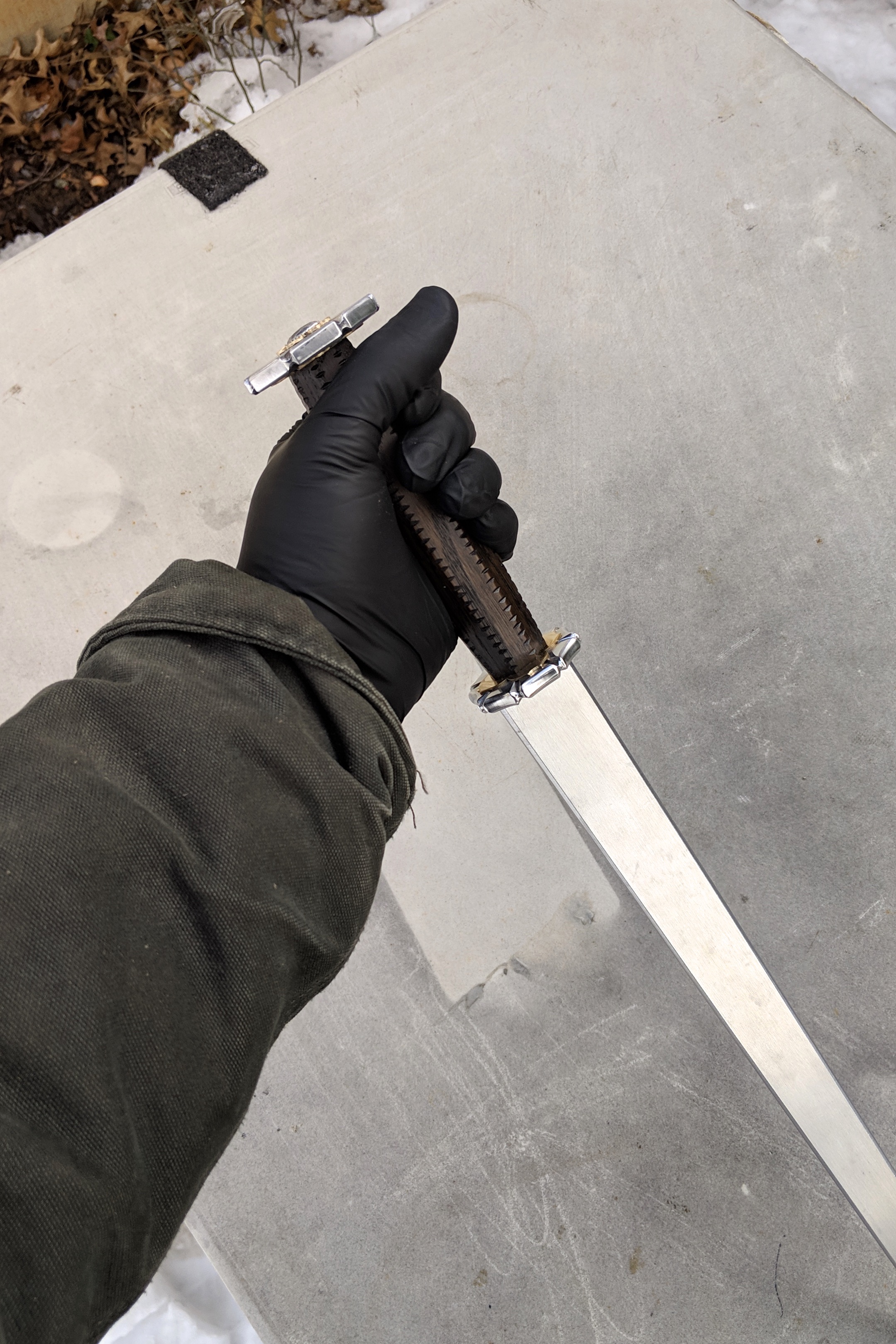 Mordschlag Training Dagger
****I currently have 2 daggers available with 5" red dyed wood handles and leather sheaths. The sheaths can be dyed to your specifications****
Please note these are not items I always keep in stock, but can be built to order on relatively short notice. Please email me at info@jessebelsky.com to order a Mordschlag Training Dagger
This is a training weapon I designed in collaboration with Bill Grandy of the Virginia Academy of Fencing as a compliment/sidearm to our Mordschlag Training Sword. It takes the form of a long-bladed Rondel dagger and is built from the same 1/4" thick 7075 T-6 Aluminum. Like the sword, it sports an additional piece of aluminum riveted to the tip to increase the thickness there to 0.5". The blade has a rectangular cross section with rounded edges, keeping the blade stiff.
The grips of this set of Rondels are made from Red Oak, some covered with leather, some not.
The roundels forming the ends of each handle are also solid 1/4" aluminum. The assembly is peened solid for durability and simplicity of construction.
3 of these rondels have a 5" long grip, while the 4th has a 4" grip. The blades are 16" long.
Each rondel in this set has a simple stitched leather sheath that accommodates the tip button while retaining a friction fit.
Slightly discounted prices are available for orders of multiple weapons. Customization is available for additional cost (like the more decorated Rondel in this set, which has additional carving on the grip, extra brass plates, and filework on the guards). In some cases, adjustments like blade length or guard shape may be possible at no extra charge. Cost without a sheath is $200.